This is the first in a series of LifeSpring articles, with the aim of highlighting specific programs at LifeSpring Health Systems that directly address healthcare disparities.
Newly released data from the CDC highlights the youth mental health crisis that is growing. From this data we know that of the high school students surveyed in 2021,
● 37% reported experiencing poor mental health during the COVID-19 pandemic;
● 44% reported they persistently felt sad or hopeless during the past year; and
● 55% reported they experienced emotional abuse by a parent or other adult in the home.
With this in mind, I would like to introduce you to the Wraparound Program at LifeSpring Health Systems.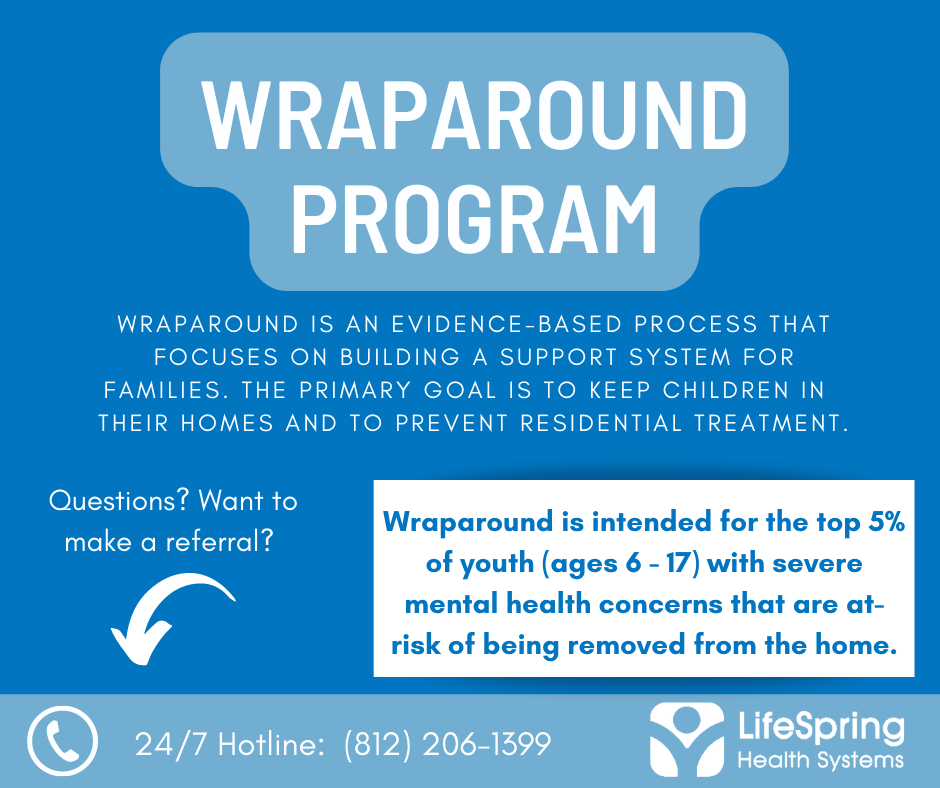 What is WRAP?
The Wraparound Program (a.k.a. WRAP) is an evidence-based process that focuses on building a support system for families. The primary goal is to keep children in their homes and to prevent residential treatment.
The Wraparound Program is a planning process that brings people together from different parts of the whole family's life. With help from your wraparound facilitator, people from the family's life work together, coordinate their activities, and blend their perspectives of the family's situation.
Who is eligible for this program and the services that it provides?
The Wraparound Program is intended for the top 5% of youth (ages 6 through 17) with severe mental health concerns that are at-risk of being removed from the home (e.g. residential treatment).
How does it work?
This process is voluntary for families, therefore, requires active participation. Wraparound has ten primary principles that we must follow in order to be successful.
Expectations from Families
Families participating in the Wraparound Program are expected to:
attend monthly team meetings; and
participate in weekly check-ins; and
have at least one natural support on the team, who

has to live outside the home of the family; and
cannot be a service provider.
What does this look like?
We do this by teaching the family and their community the Wraparound process which lasts approximately 6-12 months.
The 10 Principles of WRAP
The Wraparound Program is built on ten principles that ensure our services are:
1. Strengths-Based;
2. Individualized;
3. Guided by family Voice and Choice;
4. Powered by unconditional care;
5. Team-Based;
6. Community-Based;
7. Collaborative;
8. Inclusive of Natural Supports;
9. Outcome-Based; and
10. Culturally Competent.
How to make a referral for services?
We have a 24/7 Hotline Number: (812)
206-1399 – anyone can make a referral.