To our veterans, LifeSpring says, "Thank you for your service!" We are pleased to welcome you home, and are available if you need us. 
LifeSpring is committed to providing quality services to our returning servicemen and women.  At every LifeSpring location, we have clinical staff who are trained to respond to the special kinds of issues veterans face as they work to reintegrate into their lives at home.  Additionally, our staff have been trained in working with the Veterans Administration and other veterans services organizations to ensure veterans are receiving all benefits they've earned, and to provide comprehensive services to veterans and their families. Call LifeSpring today for assistance (812)280-2080.
Services for Service Members, Veterans, and Their Families Brochure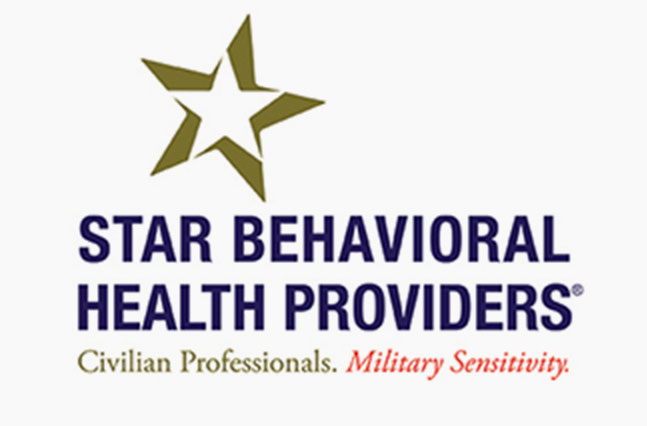 LifeSpring is pleased to provide the following links, which may be of additional assistance to veterans:
Star Behavioral Health Providers: SBHP offers an online registry with a searchable database of behavioral health care providers who are trained in military culture.
County Veteran Service Offices: A local point of contact for veterans in their county to assist with all veteran issues. CVSOs work closely with the Indiana Department of Veterans Affairs, the U.S. Department of Veterans Affairs and various veteran service organizations assisting veterans and their family members.
Peer Support Services

Vet-to-Vet  Group meetings that help veterans recover and adjust after returning from combat or other military trauma.
Iraq and Afghanistan Veterans of America IAVA is the first and largest nonprofit, nonpartisan organization for Iraq and Afghanistan veterans. Programs empower the veterans community online and offline, and include health, employment, education and  community (HEEC) resources.
Vets4Warriors provides confidential peer support to any veteran, service member, family member or caregiver.
Wounded Warrior Project provides peer support groups for veterans.  (this is also listed elsewhere, but I'd like to put it here too)
Indiana Vet to Vet Support Groups provide peer support for veterans
Suicide Prevention Resources
Suicide Prevention Lifeline  1-800-273-8255 (TALK)
Veterans Crisis Line The Veterans Crisis Line connects Veterans in crisis and their families and friends with qualified, caring Department of Veterans Affairs responders through a confidential toll-free hot line, online chat, or text. Offers free, confidential, 24/7 support by calling 1-800-273-8255, texting 83825, or chatting online. 
Substance Abuse Resources
LifeSpring Recovery Campus Provides medically supervised detoxification and residential services to individuals experiencing substance use disorders.  Additional services include outpatient treatment.
Substance Abuse and Mental Health Services Administration- Military Families Federal agency with links and literature related to substance abuse and mental health concerns faced by military families.
Family Support Links
Military One Source One-stop-shop for service members, family members, service providers, and command-with resources related to policies, procedures, timely articles, cutting-edge social media tools, and support. All in one place, empowering our military community. Call 1-800-273-8255 or chat online.
Army One Source Army OneSource is a single web portal providing important, credible and
up-to-date information in one location for Army Soldiers and Family Members to access at any time of day, regardless of component or geographical location.
Real Warriors Campaign The Real Warriors Campaign is an initiative launched by the Defense Centers of Excellence for Psychological Health and Traumatic Brain Injury (DCoE) to promote the processes of building resilience, facilitating recovery and supporting reintegration of returning service members, veterans and their families.
The Coming Home Project The Coming Home™ Project is a non-profit organization devoted, since 2006, to providing expert, compassionate care, support, education, and stress management tools for Iraq and Afghanistan veterans, service members, their families, and their service providers.
Military Families Near and Far Free resources and tools for military families
Wounded Warrior Project The Wounded Warrior Project works to honor and empower warriors by raising awareness and enlisting the public's aid for the needs of injured service members, helping injured service members aid and assist each other, and providing unique, direct programs and services to meet the needs of injured service members.
Hidden Wound Resources

National Guard Family Service Program Support for National Guard of Indiana families
Joining Forces Collaborative of health care organizations providing specialty care for returning U.S. troops
The Citizen Soldier Support Program   The CSSP Primary Health Care and Behavioral Health Provider Directory is a network of primary and behavioral health care providers who are trained in, or who have expressed an interest in serving the specific needs of military members and their families.
Give An Hour Program Non-profit organization providing free mental health services for U.S. military personnel and families affected by current conflicts in Iraq and Afghanistan. Provides services to active duty, National Guard, Reserves, veterans and their families. 
National Alliance on Mental Illness Veterans and Military Resource Center Various resources and links to supportive services
Coaching Into Care Coaching Into Care is a telephone-based program developed by The Department of Veterans Affairs (VA) to help you talk to your Veteran about getting the treatment and support he or she needs. All in complete confidence.
National Center for Post Traumatic Stress Disorder (PTSD) The Center is a center of excellence for research and education on the prevention, understanding, and treatment of PTSD. The Center has seven divisions across the country. Although they provide no direct clinical care, their purpose is to improve the well-being and understanding of American Veterans. 
Resources for Female Veterans

Grace After Fire The mission of Grace After Fire is to provide the means for women Veterans to gain knowledge, insight and self-renewal.
Women Veterans Health Care Center
Women Veterans Rock! A non-profit dedicated to examining the barriers, challenges & opportunities facing America's women veterans
National Center on Domestic and Sexual Violence The National Center on Domestic and Sexual Violence (NCDSV) designs, provides, and customizes training and consultation, influences policy, promotes collaboration and enhances diversity with the goal of ending domestic and sexual violence.
Additional Resources
Iraq and Afghanistan Veterans of America
IAVA – Starting the Transition
YMCA Military Outreach Initiative
Online or Over Video, TRICARE Reaches Out With Expanded Behavioral Health Care Services for Vets
Purdue Military Family Research Institute
The Coalition for Iraq + Afghanistan Veterans
Strengthening Our Military Families
Tips for Primary Care Physicians
Mobile Applications
National Center for Telehealth & Technology