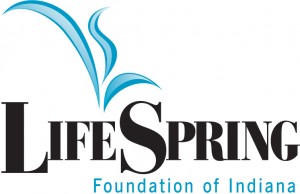 CONGRATULATIONS

to this year's scholarship winners!
Clark: Hannah Miles, Jeffersonville HS
Crawford: Nicholas Stroud, Crawford County HS
Dubois: Addison Kirchoff, North East Dubois HS
Floyd: Kenzie Knight, New Albany HS
Harrison: Chantel Lahue, Corydon Central HS
Jefferson: Laney Marshall, Southwestern HS
Orange: Sydnee Moon, Orleans Jr/Sr HS
Perry: Hannah Rose Sauer, Perry Central HS
Scott: Madison Roll, Austin HS
Washington: Hattie Griffitts, West Washington HS
2019 LifeSpring Foundation Scholarship
The LifeSpring Foundation of Indiana provides an annual scholarship to one (1) graduating senior from each of the counties served by LifeSpring Health Systems (Clark, Crawford, Dubois, Floyd, Harrison, Jefferson, Orange, Perry, Scott, Spencer, and Washington counties).
Mailed applications must be postmarked by April 5, 2019. Submit applications to:
LifeSpring Foundation of Indiana
460 Spring St.
Jeffersonville, IN 47130
For questions, please contact Lindsey Davis at 812-206-1209 or lindsey.davis@lifespringhealthsystems.org.